REGINA LINDINGER - "LIVING VOICE"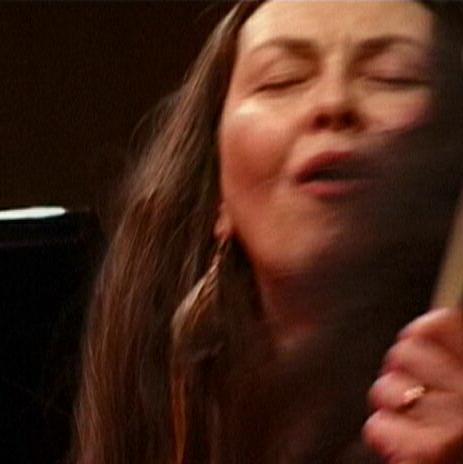 Regina Lindinger is a song poet, a multi instrumentalist and above all a lively voice from southern Germany. Her repertoire consists of Bavarian / native Indian drum songs, chansons without words, contemplative trance music, songs, lyrics and voice pieces. She accompanies herself using different drums, on guitar and on piano. Musical support is delivered by saxophone, flute, didgeridoo, synthesizer and percussion. A night with Regina Lindinger offers Bavarian wit, spontaneous joy of improvisation and deeply rooted spiritualism.
Although she presents her singing in a kind of root language she can't deny her Bavarian background. Listening to her music lets you think of archaic cultures. You may still hear that Regina Lindinger was classically trained as a vocalist. Thus she creates an exotic fascination instantly captivating her audiences with the creation of imaginary landscapes that come to mind and allow the soul to travel as the body relaxes. "Steppenflug" for example is a musical journey across the seemingly endless steppe without words.
The German newspaper Landsberger Tagblatt wrote about Regina Lindinger's perfomance: "Her songs and her instrumental pieces seem to flow freely about the room. Her voice carries the sound concepts. It comes to completion with the interchange of percussion and saxophone. It is giving and sacrifice in interaction."
Regina Lindinger has brought her shows to Brazil, Russia, the Ukraine and several other countries.